Welcome to the iconic Old Venetian Harbour of Chania!
Since 2017 Karavanos Holiday Homes features a range of newly restored and renovated venetian-style houses to rent in the Old Venetian Harbour of Chania (Old Town). Our properties are unique and refurbished with carefully considered features, designs, and materials that gently modernize yet respectfully maintain their traditional and historical character. All our properties are equipped with air-conditioning, WiFi and plenty of amenities to make your stay a rich and memorable experience.
Karavanos properties have been crafting experiences and hospitality services to their international guests since 1990. Our expertise in the sector, deep local knowledge and customer-focused approach guarantee an enjoyable and comfortable stay in our newly renovated traditional homes all year round. In fact, we believe our guests' experiences at our properties resonate far beyond the duration of their stay!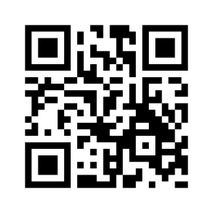 ABOUT US
Η Karavanos Holiday Homes βρίσκεται στην τουριστική βιομηχανία από το 1990.
Σας εγγυόμαστε μια υπέροχηκαι άνετη διαμονή στις πολυτελείς οικίες μας για οποιοδήποτε στιγμή του χρόνου.